BYU-Idaho Visual Identity
2008-2014
BYU-Idaho originally had two main sub-identities, Promotional and Executive. Each with it's own color palette and style. We found ways to unify the colors, fonts, and style into one visual identity. President Kim B. Clark encouraged a simplification of logo usage and the development of logo "signatures." I helped simplify these signatures to what they are today. Black bar and blue bar elements were officially made a part of the brand.
Around that time, I developed an idea that came to me during a fitful sleep. It involved having 3 individual tiers of branding. The highest tier was reserved for official, formal university communications. The middle tier named official/informal and was reserved for official functions of the university that needed more creative latitude in its promotion. Finally, the lowest tier allowed for the most flexibility of content and imagery of all. It was reserved for unofficial, informal campus events, groups, or campaigns.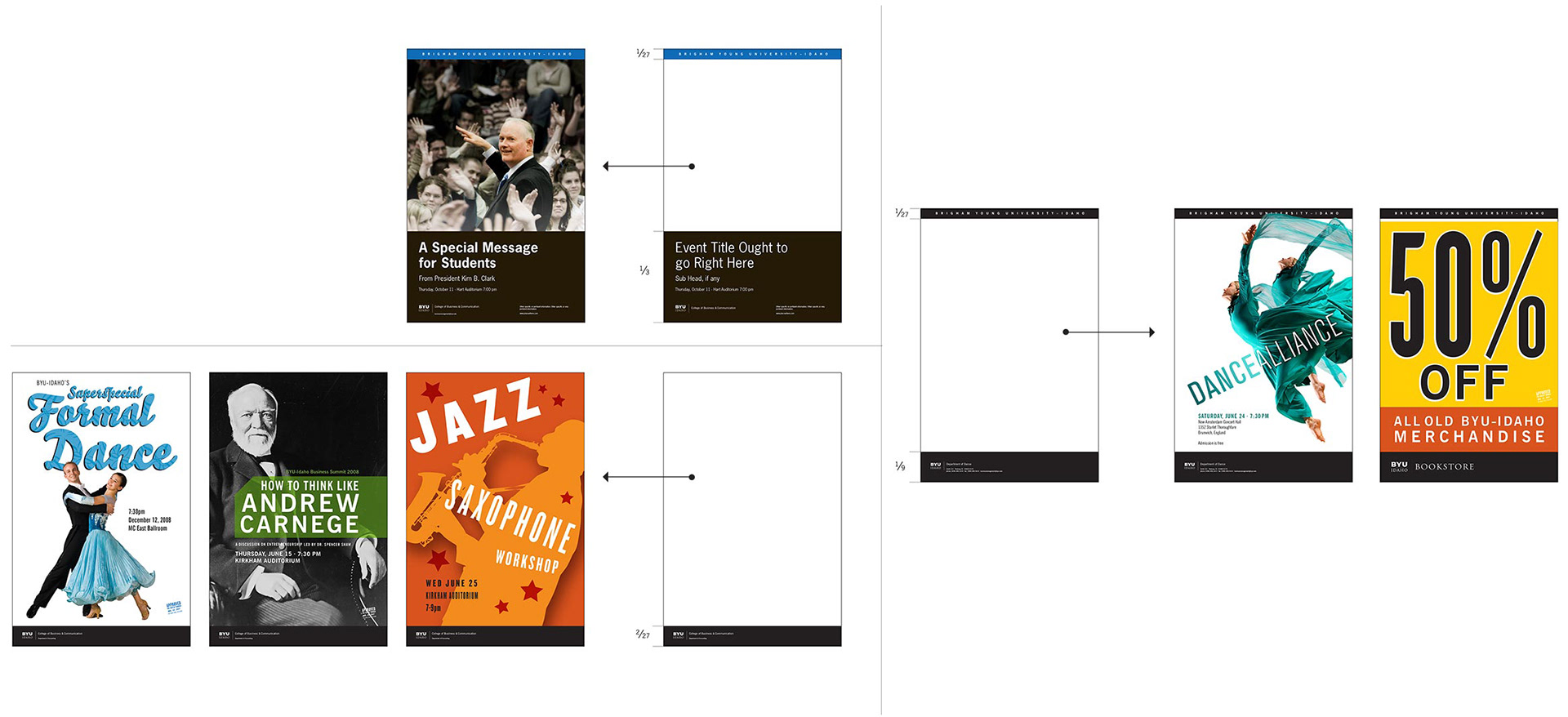 Once these changes were formalized, I made office stationary and marketing templates to assist others in the creation of official print collateral. 


2015-Present
The limitations of the existing visual identity were beginning to show, especially on social media advertising. It was decided to tweak the identity to make it more flexible and useful across all the spectrum of visual communications. Once the ideas were solidified, I presented our proposal to BYU-Idaho's Communication Council for feedback and approval.

With full approval and support of the Communication Council and Executive committee, a website was developed by my team and I to provide an easily accessible home for new policies, styleguides, and approval processes.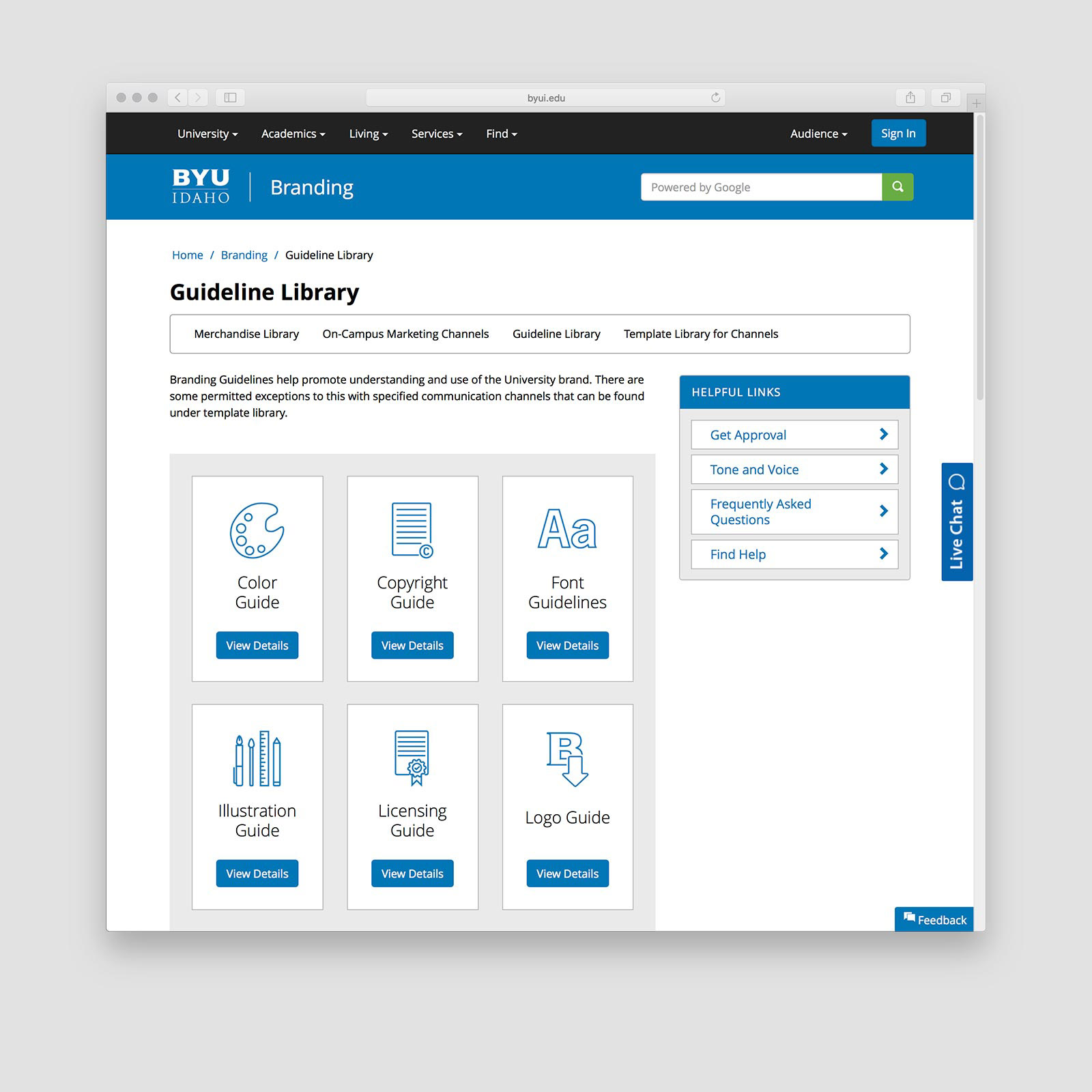 The process of building a website took us a great many more months as new questions bubbled to the surface. And since the launch of the site, we have been engaged in an ongoing, cyclical process of improvement. New developments arise regularly (like merchandizing guidelines) and refinements are still needed (like our logo guidelines).